Rogier van den Berg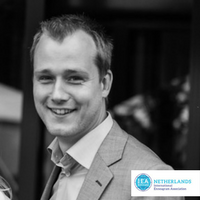 What does 'The wisdom of my true self' mean to Rogier
What does this mean for me?
To be honest, what's my motive to do something, or, what do I really want? Can I choose to do the right thing instead of something that's easy? Do I do something because I want it or because I think it's expected of me? Do I choose for the experience itself, or do I choose to show others I've done something?
I am convinced that one of my reasons is to show others beautiful things. Creating new things, pointing someone else towards or putting them on a new track that they would otherwise have missed. Providing insight, knowledge and new connections, to help them further.
Chosen with the right motive in mind, this is sincere. That's my true self.
______________________
Rogier van den Berg (2w1)