Albert Kamphuis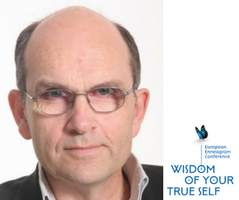 Albert Kamphuis MSc, author, executive coach, advisor graduated in 1984 as a cultural anthropologist at the University of Leiden and started in 1980 his first foundation: De VeerStichting, www.VeerStichting.nl/en/
In 1984 he became International Management Consultant (1984-1989), as a Staff member of the Board of Directors of Philips, the electronics multinational with a special focus on organizational innovation. Established as an independent Management Consultant since 1989, his focus is on the influence of personality structures on leadership, strategy definition, innovation effectiveness, project management and team development. For 9 years he was trainer in the Executive Course of the Baak.
He has coached for 30 years, based on Carl Jung's psychological archetypes using the Brainmap and he is a certified facilitator of the Myers Briggs Type Indicator (MBTI).
The last 25 years, he immersed himself in working with the Enneagram and in 2002, he completed the trainings with Don Riso and Russ Hudson at the Enneagram Institute in New York. Co-founder and CEO of Egowise Leadership Academy since 2008. In 2010 he did the Coaching Certificate Program with Ginger Lapid-Bogda. He gives many lectures on the Enneagram and the InnovationCircle. Also Enneagram based year-long trainings for personal development and the Egowise Leadership Course in Personal Mastery. He teached about the Enneagram and InnovationCircle in many Countries like Denmark, Italy, USA, Argentina, South Africa, Portugal, France.
He developed and is the trainer of the ''Enneagram and InnovationCircle Coaching" Train the Trainer program. Co-founder and Board Member (2006-2016) of the Platform for Enneagram Professionals Foundation and since 2014 Chairman of the IEA Affiliation Netherlands.
He has years of consulting and training experience combined with research into Enneagram types and team dynamics in innovation and change projects, that led to the publishing of several articles and his book: De InnovatieCirkel (InnovationCircle) in the Netherlands in 2008 and the revised second edition in English in 2011: 'Egowise Leadership and the Nine Creating Forces of the InnovationCircle' (see www.egowiseleadershipcircle.com ).
Currently working with Monika Adelfang on a new book: The Courageous Humanity Field Guide.