Tom Condon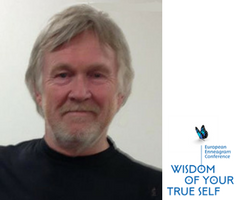 Tom in 100 words
Tom Condon has worked with the Enneagram since 1980. He has taught over 900 workshops combining the Enneagram with methods of change in the United States, Europe and Asia. The Director of the Changeworks in Bend, Oregon, he has been an adjunct faculty member of Antioch University and the University of California at Berkeley. He is the author of over 50 audio and video programs and books.
From Heaven to Earth: Using the Enneagram to Truly Grow and Change - Soul Action
In this session Tom will present a model of change applied to the Enneagram that will help you discover new worlds of experience, and deeper understanding.
Many people use the Enneagram as a means to an end. And that end is to change, grow and live a more complete life. Combining effective methods and practices with the Enneagram's deep insights has exceptional power. Tom will present a survey of good methods and show how they relate to solving the type-related dilemmas of different Enneagram styles.
To illustrate, Tom will also work with an audience member who wants to change an Enneagram-related problem using methods that are customized to that person's personality style. Such demonstrations are usually vivid, entertaining and intense. Most produce a visible before-and-after difference as the client moves from their Enneagram "fixation" to greater freedom and choice.
This session is for coaches, counselors, trainers and therapists as well as anyone using the Enneagram to grow and change.
Additional offer
Join Tom for a five-day certification training and apply the diagnostic power of the Enneagram to transform yourself and others.
"The Dynamic Enneagram Certification Training with Tom Condon", Amsterdam, May 28 – June 1, 2018
(immediately after the European IEA Conference)
Come experience an in-depth perspective on the Enneagram and learn how to use it to produce lasting, positive change in yourself and others. The training will give you new insights, skills and practices to enhance your personal and professional life.
Discount for IEA members. Early Bird Pricing
Certification by 
The Society of Neurolinguistic Programming (NLP)
An IEA Accredited Training Program
Counts as 30 points towards IEA Professional Accreditation