Beatrice Chestnut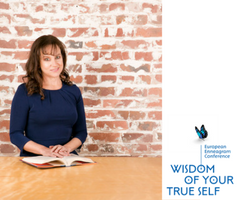 Beatrice in 100 words
Beatrice Chestnut, PhD MA is a licensed psychotherapist, coach, and business consultant based in San Francisco. She has a PhD in communication studies, and an MA in clinical psychology. Beatrice Chestnut has been studying the Enneagram system of personality types for twenty five years. She completed her teaching certification on the subject in 1997 and has since studied to understand how to integrate the Enneagram into business and leadership. Beatrice was trained as a group facilitator at Stanford's Graduate School of Business and has facilitated many "human sensitivity training groups" at Stanford since then, supporting business students to communicate more effectively.
On the Journey Home to the True Self: Big Ideas from Literature, Psychology, and the Enneagram

As a growth tool, the Enneagram of Personality provides a map of the human journey that leads from unconscious habit through a gradual process of self-liberation to a remembrance of the true, or higher, self. By exploring the metaphor of "the journey" in great works of literature and psychology, we will gain a deeper appreciation of how the Enneagram serves as a symbol of a pathway to higher consciousness. We will look to some of the big universal ideas behind epic stories and foundational theories of human growth to find inspiration—inspirational insights that can propel us on our own journeys and further our collective evolution as a human community.