Judith Searle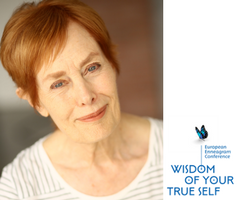 Judith in 100 words
Judith Searle's six published books include "The Literary Enneagram: Characters from the Inside Out" and "Sex, Love and Your Personality" by Mona Coates, Ph.D. and Judith Searle. A longtime member of SAG/AFTRA, she offers workshops that teach the Enneagram through film and literary examples.
Enneagram Comedy styles - Soul Connecting
What tickles your funny bone? Laughter is universal, yet the type of comedy that triggers this gut reaction in each of us has clear connections to the things we habitually pay close attention to. At previous IEA Conference Judith has discussed the relations between various story genres (e.g., fantasy, melodrama, the thriller, the western) and specific Enneagram points. For this 2018 Conference, she will discuss nine distinct styles of comedy and their relation to each of the Enneagram types. Some of these connections will already be familiar to students of the Enneagram: the relation of Romantic Comedy to Type Two, and of Black Comedy to Type Five (for example, in films by Stanley Kubrick). To illustrate her points, Judith will show film examples related to each of the Enneagram types. She will also offer experiential exercises in small groups to help attendees explore the comedic aspects of their own type. Come join in the fun!