Melanie Bell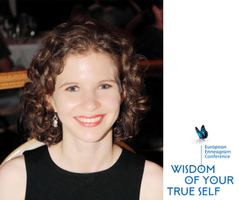 Melanie in 100 words
Melanie Bell is an Enneagram Institute Certified and Authorized Teacher and coauthor of The Modern Enneagram. She offers workshops, writing coaching, and editing through Inspire Envisioning, helping writers finish the projects that matter to them. She holds an MA in Creative Writing and has presented at several Enneagram conferences.
We all have stories about who we are, shaped by our personality and experiences. These narratives are important because they influence our behavior and define the limits of what we can do. In order to make sense of our life, we tell ourselves a story about it, and our life falls in line with our story. Let's identify the story we've been living and explore ways of creatively rewriting it in order to uncover new possibilities for ourselves. We'll begin by unearthing our personal narratives through writing and discussion. We'll delve into our sense of self, obstacles we've faced, and ways our stories have helped us. We'll also learn the archetypal growth journeys of the nine Enneagram types. Each type follows a distinctive "hero's journey" pattern with a protagonist, obstacles, and a path toward expansion. Drawing inspiration from our type's journey of growth, we'll use storytelling prompts to move beyond our limiting narratives and write a new journey for ourselves. Who could you be if you were more than a character in your life story? What could a happy outcome for you look like? Bring your writing materials to this creative sharing session and find out!