Susanne Povelsen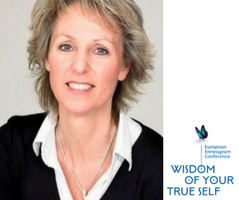 Susanne in 100 words
Certified coach, psychotherapist, Enneagram trainer, NLP-master, PREP-teacher, and Couple Check-up Facilitator. 20 years of experience with personal development work. Author of Enneagram books, co-editor of "The Wisdom of the Enneagram", "Bringing out the Best in Yourself" a.o. in Danish. Former board member of the IEA Global Board (2010 -2014).
Coaching on Enneagram development - Soul Action
In this workshop, you will be presented to a coaching program developed to help your clients on their developmental journey to greater awareness around their type. Through 6 sessions this program gently guides the client in a structured frame based on their basic type. This program, I've called "Liberate your Type". By working with the challenges and resources described in the Enneagram theory, you will help your client gain profound understanding, insights and awareness of the patterns and potential of their type. The program offers an easy to apply approach as well as being structured and hands on. It calls for an active engagement from the coachee through homework assignments between sessions. The coaching sessions guide coachees through the limitations of their personality and help them find their best self to personal growth.