Uranio Paes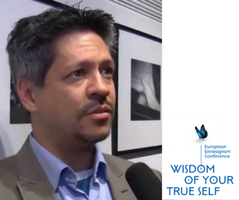 Uranio in 100 words
Uranio Paes is an internationally recognised Enneagram teacher, coach and organisational consultant working in personal, spiritual and corporate settings. He has 25 years of experience in consulting, training and human and organizational development for dozens of Brazilian and multinational companies in Brazil and in other Latin American countries. In this capacity, and in deep personal treats, he has brought Enneagram inspiration to more than 15,000 students. A current passion is Mundo Eneagrama, a global Enneagram Learning Community, of which he is Founder and CEO. Mundo Eneagrama is devoted to developing and sharing Enneagram learning materials of an exceptionally high quality, particularly for advanced students committed to furthering their own personal and spiritual development. Many of these Enneagram resources are custom made, providing Mundo Eneagrama students with access to exceptional materials simply not available anywhere else.

On the Journey Home to the True Self: Big Ideas from Literature, Psychology, and the Enneagram
As a growth tool, the Enneagram of Personality provides a map of the human journey that leads from unconscious habit through a gradual process of self-liberation to a remembrance of the true, or higher, self. By exploring the metaphor of "the journey" in great works of literature and psychology, we will gain a deeper appreciation of how the Enneagram serves as a symbol of a pathway to higher consciousness. We will look to some of the big universal ideas behind epic stories and foundational theories of human growth to find inspiration—inspirational insights that can propel us on our own journeys and further our collective evolution as a human community.